Cohutta Cat Bike Race
COHUTTA CAT – APRIL 28 2023
pertinent details:
Unsupported Bikepacking Adventure – 2023 Grand Depart: April 28, 2023
Begins and ends at Mulberry Gap Adventure Basecamp, Georgia
15% Singletrack, 15% Doubletrack, 30% Gravel, 40% Pavement
Remote – significant distances between resupply and rugged terrain make this route feel particularly remote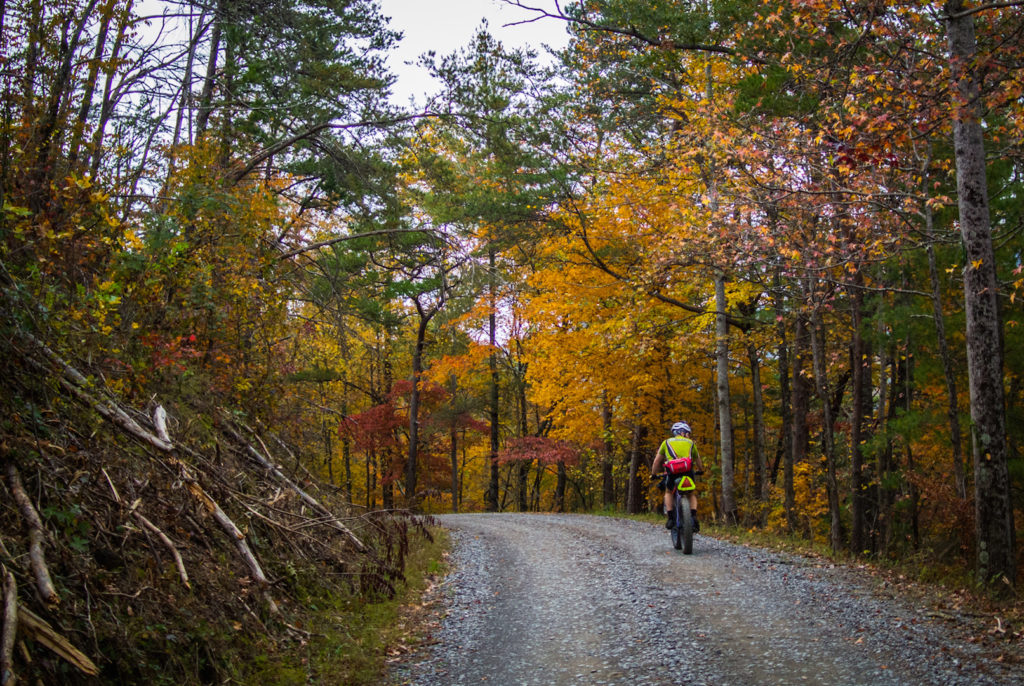 The Cohutta Cat is a 290-mile figure-8 loop in the mountains North Georgia and Eastern Tennessee. It starts and ends at the Mulberry Gap Adventure Basecamp near Ellijay. From there it is designed as a clockwise progression that takes riders through parts of the Pinhoti Trail, Fort Mountain State Park, around the Cohutta and Big Frog Wildernesses, through singletrack past the Ocoee Whitewater Center, past old mining sites, through the adventure town of Blue Ridge, around Lake Blue Ridge, through the Bull and Jake Mountain singletrack complex, past the Appalachian Trail, along the singletrack of Green Mountain and through unrelentingly steep cabin access roads to an amazing singletrack descent back to the finish.
It's rare that you will even be really sick of the pavement as it provides good scenery and nice opportunities to pick up some speed. The longest pavement is from just east of Watson Gap to Lower Star Road which is about 20 fast miles.
The vision was to create a route that would be a shorter alternative for the Trans North Georgia. Thus the route avoids as much of the TNGA corridor as possible, while still giving riders a sample of what to expect. It chooses flowy singletrack, double track, and beautiful gravel roads whenever possible. The route is 99% rideable with only a potential 3/4-mile hike-a-bike early in the loop (depending on your ability) and the mandatory hike-a-bike at the Toccoa River (see Notes). Resupply is challenging, with Blue Ridge being the only true option. There are plenty of camping options along the route with hotels in Blue Ridge. Ride it fully-loaded for a fun 5-day tour, or run ultralight and slam it home in 2 days or less.
The route is no joke. With 34,000 feet of elevation gain in 290 miles, it's one of the hardest mile-for-mile routes around. Beginners can choose to cut out portions of the route to make it shorter, but of course you'll miss out on some excellent singletrack and Southern Applachian nature. The Cohutta Cat is a bikepacking route by bikepackers, for bikepackers. Enjoy!
Related Events